Photography by Ozphotovideo Studio
Wedding photography around Sydney, NSW & Australia wide
This is What We do ...
On your wedding day and in your wedding photos, you should be able to be yourself. It doesn't matter if it's quirky, serious, emotional, or silly. Simply have fun and be yourself!
Your wedding photographs should be beautiful and natural, without the need for you to stiffly pose for hours.
Your wedding photographer should be calm and relaxed, as well as enjoyable to be around.
Forget everything you thought you knew about wedding photography and just have a great time at your wedding because that is all you need to do.
Hello, We're Ozphotovideo Studio...
And we are a group of Sydney wedding photographers who provide fun, natural, and awesome wedding photography in Sydney and throughout Australia.
Thank you for taking the time to look at our wedding photography and considering us as your wedding photographers. We are so grateful to be able to do what we do and know that we have one of the best jobs in the industry. Every weekend, we get to travel around Sydney and New South Wales to the most beautiful locations and capture these incredible wedding days for couples. And we completely understand how important and unique these occasions are.
We specialize in relaxed, candid and mixted style wedding photography throughout Sydney and New South Wales. Operation let by the manage Gerry Guan who is taking care of most of client communications and organise meeting with clients.
We are currently based in the South West suburbs of Sydney, this location is ideal for us because it allows us to easily travel throughout NSW, including Sydney.
Candid & Fun Sydney Wedding Photography
Weddings should be relaxed and fun, so that's how We try to be on the big day. If you and your partner are relaxed and having fun at your wedding, you will receive beautiful genuine expressions and emotions. As a result, We try to capture the day as candidly and naturally as possible. And We want you to be completely yourself, whatever that is, however if you're wish get some posed photos we're happy to guide you in a general direction with our professional experience.
Our main focus of the wedding photography is completely authentic and unscripted, with no manufactured moments. By taking a more hands-off approach, We hope to capture genuine emotions. We want you to look back at your wedding photos and remember how much fun you had and all of the wonderful little moments that occurred throughout the day. Again if you wish to get some styled shot, we're also happy to assist we're flexible on that.
As a result, We will tend not tell you to pretend to do anything disrupt the natural flow of the day, and We will not boss you or your guests around. It's your wedding, so do whatever you want.
The Best Ultimate Guide to Choosing a Wedding Photographer in Sydney!
Finding the ideal Sydney wedding photographer is likely to be one of the most difficult decisions you will face during your wedding planning process. There are literally thousands of photographers from which to choose. Where do you even begin? It is also one of the most important decisions you will have to make because, after the event is over, photography will be one of the only tangible things you will have to show for your wedding. Wedding photography is also a family heirloom that your children and their children will see. This is a guide on how to select the best Sydney wedding photographer for you.
"The cake is eaten, the flowers die, but the photos last forever," as the saying goes.
First and foremost, let me state unequivocally that this entire article is not a big 'pick us and, pick us as your wedding photographers in Sydney' pitch. There is no big sales pitch at the end, and We don't want to photograph way too many weddings in Sydney. We're writing this article because there is very little information available to engaged couples on how to select the best wedding photographer for them. The internet is littered with large wedding directories that dominate Google search results Go Search for "Top Wedding Photographers in Sydney" it come with alot of top 20, top 35 wedding photographers that are paid. Couples will only see people who are willing to pay top dollar for their services. As good small businesses have to pay more and more money to have their work seen by their followers, social media has become less and less useful. Yes, Facebook is included, and don't even get us started on Instagram. And We can imagine how difficult it must be to sift through hundreds of photographer websites and wedding photos to find the ideal Sydney wedding photographer for you.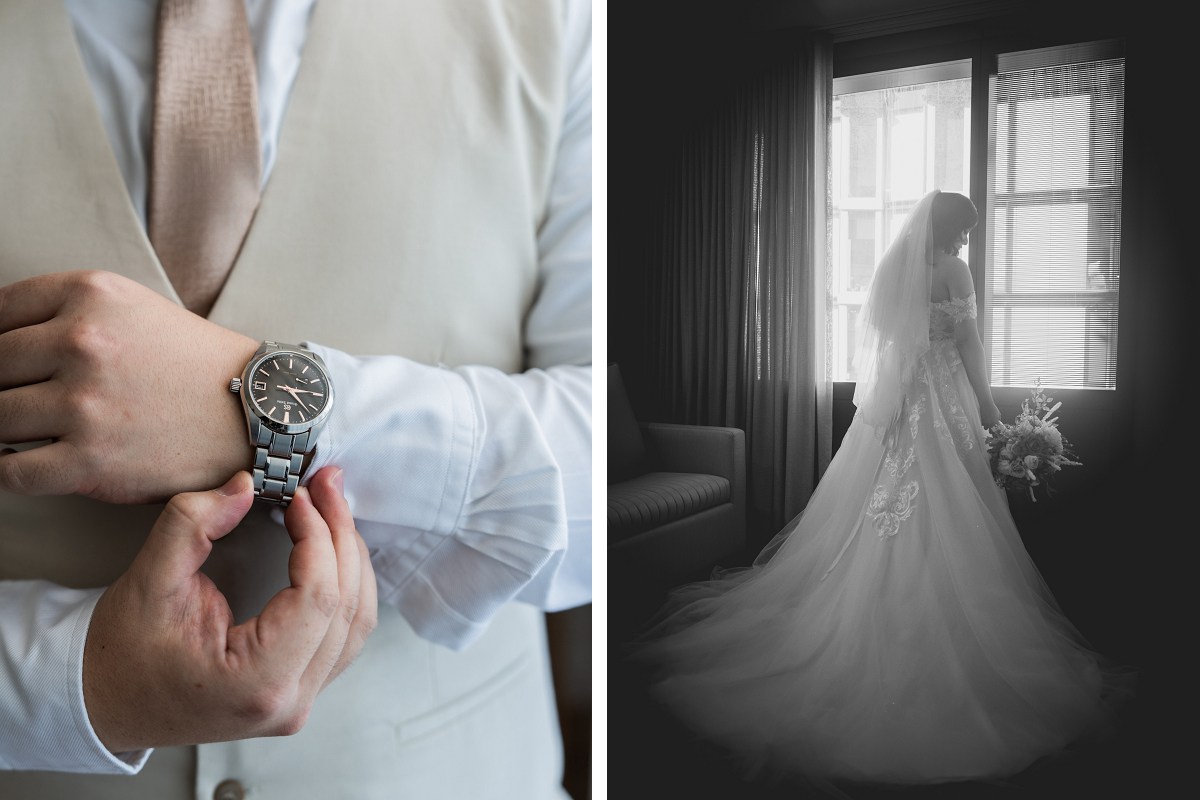 Sydney wedding photographers
Let's start with wedding photographers in Sydney. Wedding photography in Sydney is a largely unregulated industry, which means that anyone with a camera can call themselves a photographer. Create a wedding-related Facebook business page, and you've got yourself a website. Charge a few hundred dollars and you'll be considered a professional.
Every year in NSW, between 36K - 41K weddings take place, with Sydney topping the list with the most marriages taking place. And every year on those "current affairs" shows, you hear about dissatisfied brides who either hated their photos or were duped by a shady photographer.
So, how do you know who is trustworthy and who isn't? Here is our guide to selecting the best Sydney wedding photographer for you!
Look through their wedding portfolio (Online + Album)
Before you look at prices or anything else, you should look at their wedding portfolio. A wedding photographer's portfolio will contain the photographer's favourite photos from a variety of weddings. On their website, they will usually have a 'portfolio' page. Alternatively, many photographers use Instagram to showcase their portfolio and recent work. Wedding photographers frequently publish an end-of-year post, such as a 'best of 2018 weddings' list. They are excellent posts for viewing a photographer's most recent portfolio. When reviewing a portfolio, keep the following points in mind:
Do the images make you say, "Wow!"? You want the visuals to have an impact on you visually.
Do your shots appear overexposed, underexposed, with distorted horizons, or overly photoshopped? Evaluating the quality of your wedding photographer's work is crucial to ensure you receive the best possible photographs of your special day. A good photographer will have a consistent style throughout their work. Look for uniformity in exposure, and editing style.
Could you capture a better photo with your phone or your camera? Compare the photo you take and the photo the wedding photographer takes.
Do the photographs spark any emotions in you? Weddings are high-emotion occasions. People open up, laugh, and cry. Is this being recorded?
Can you see the couple's individuality in images and moments? The images appear to be of professional quality to you.
Is their portfolio diverse? Different places, different weddings, different people, images taken indoors and outdoors, photos taken at night and during the day.
If you like a wedding photographer's portfolio, check through some of their most recent weddings. Don't rely solely on their portfolio or Instagram profile. It is simple to present one good wedding photo. These are frequently found on their websites in the categories of blogs, journals, or recent nuptials. Typically, they will show anywhere from 20 to 50+ photographs from a recent wedding that they captured.
This will give you an idea of how they photograph a wedding day from beginning to end. When examining the photographs, remember to follow the instructions given earlier. But, more importantly, can you see yourself in these photos? If you can, make a shortlist of them.
If you like a photographer but don't see any recent weddings online, you may have to contact them to see if they can email you a gallery from a recent wedding or go visit them to examine some albums.
Styles of wedding photography
The style of a photographer is arguably the most essential consideration when selecting a Sydney wedding photographer for your wedding. Every photographer approaches the day differently in order to achieve the outcomes they desire and to be known for. There are many kinds of wedding photography, and how the photographer shoots will have a significant impact on your overall experience of the day.
If you like the aesthetic of candid images, you should look for a photographer that captures a lot of natural, candid situations. You don't want to choose the wrong photographer and spend the entire day stiffly posing.There are mainly two things to consider: how a photographer shoots the day and how a photographer edits the wedding photos.
Wedding photography shooting techniques
Following are the most common shooting styles we usually see among Sydney wedding photographers.
Candid Style — This shooting style is often referred to as documentary style, photojournalistic style, reportage style, or the natural style. And it simply means that the photographer will document the day as it unfolds, as if he or she were a fly on the wall. Taking candid photos as they happen, without prompts or interference. Because they are striving to catch that decisive moment, candid photographers take a lot more images. The beauty of digital photography is that photographs that don't work can be readily discarded. The problematic element here is that there is very little posing involved, thus you are more likely to receive images that are unappealing.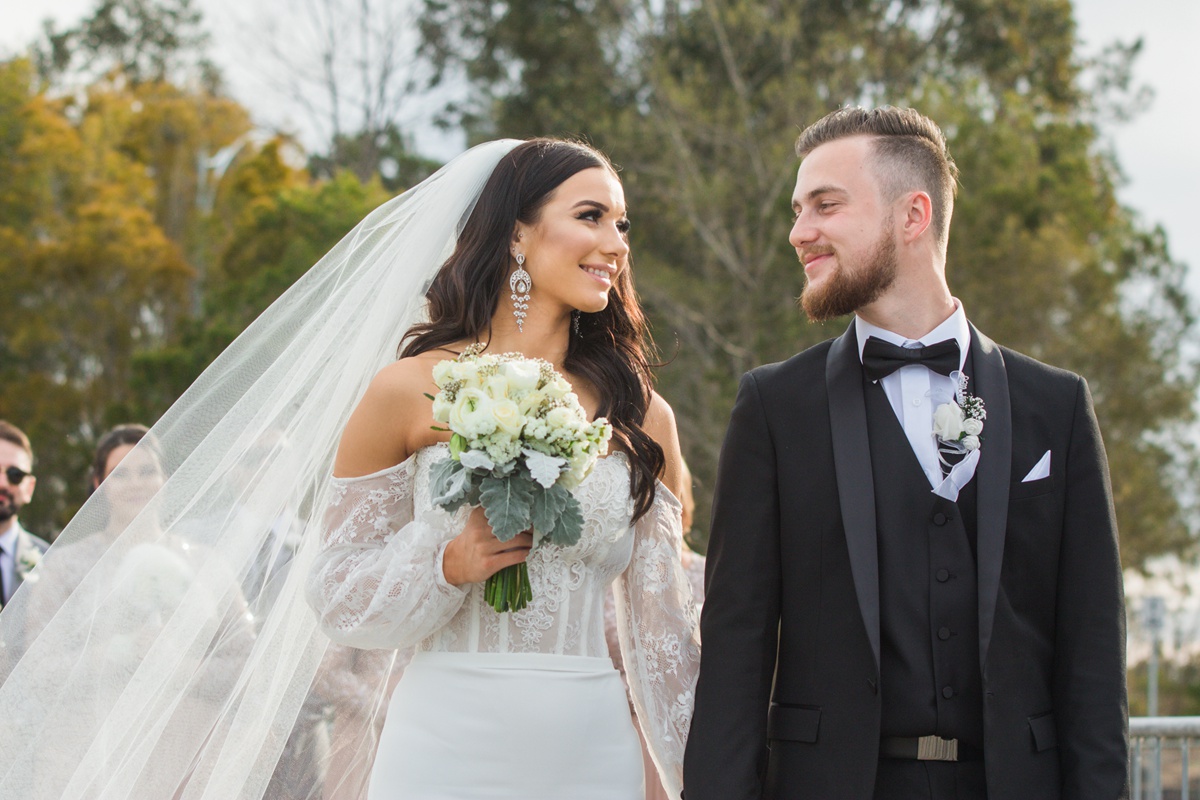 Commercial Style - Commercial, fashion, or editorial style wedding photography has a distinct look that is centered on beautiful lighting. The kind of imagery you'd see on a billboard or in a glitzy wedding magazine. These photographers create stunning photographs by employing a variety of flashes, strobes, and lights, as well as the assistance of assistants. The style takes a little longer to produce because it is much more poised and requires lighting to be set up. However, if you want images of you laughing and having fun at your wedding, this style is ideal.
Traditional Style – This is the traditional style of wedding photography that dates back to the days when wedding photography was done on film. This is a highly posed style in which the photographer will literally pose each photo before taking it (except for the actual ceremony). It dates back to the days of film, when a photographer could only fit 36 images on a roll of film. As a result, they had to make every shot count. They will still take spontaneous shots, but they are much more likely to plan ahead of time and create moments. A traditional wedding photographer, for example, will gather a group of bridesmaids, strike the proper pose, and say, "on the count of three, pretend to laugh..." They continue to produce beautiful work and achieve consistent results. A traditional wedding photographer, for example, will gather a group of bridesmaids, strike the proper position, and instruct them to "on the count of three, pretend to laugh..." Their final product is still gorgeous, and they get consistent outcomes.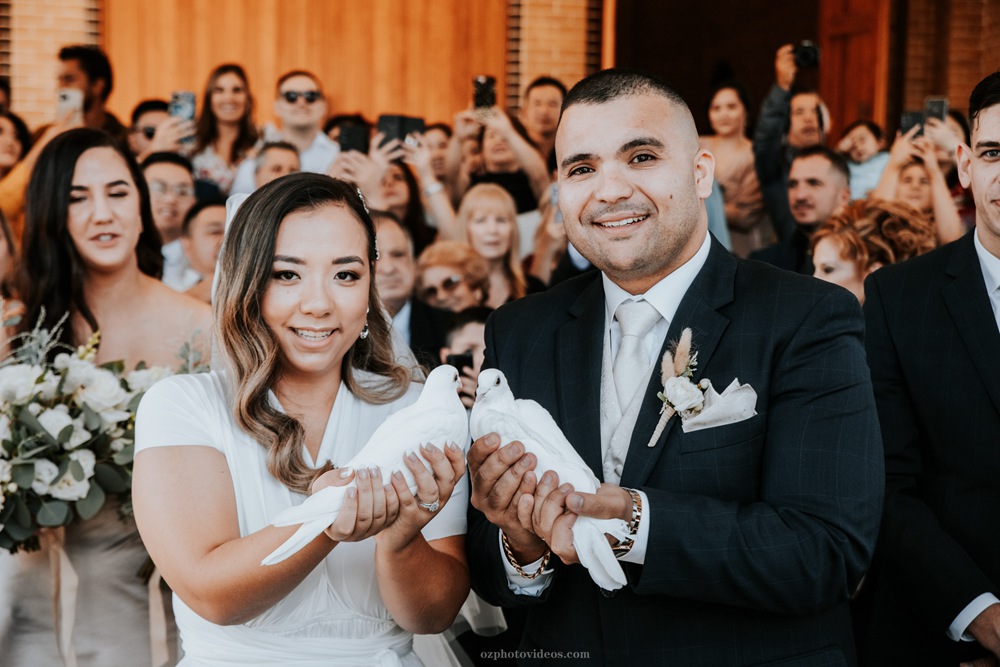 Mixed Style - On a wedding day, a Sydney wedding photographer would posess many qualities. They could be a traditional photographer, a candid photographer, a fashion photographer, a landscape photographer, and most likely many other types of photographers. Photographers will frequently employ a combination of all of these shooting methods during the day, And, depending on the Wedding Photographer photographer, one style may be used significantly more than the other.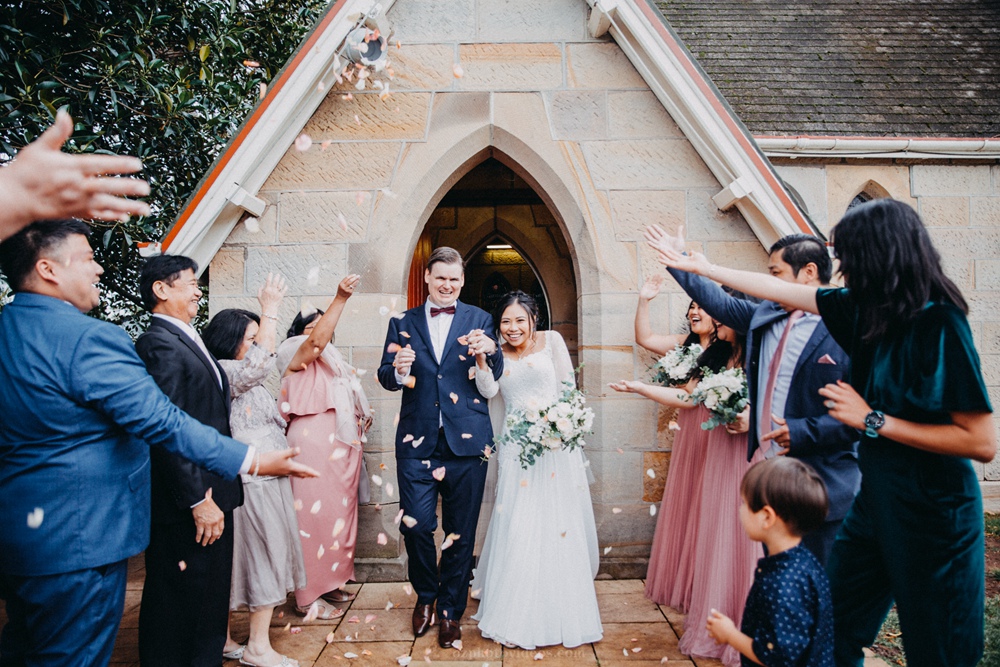 Other Styles - There are many other styles out there you can find it in our article 'WEDDING PHOTOGRAPHY STYLES EXPLAINED, HOW TO CHOOSE WEDDING PHOTOGRAPHER'.
Styles of wedding photography editing
The approach in which a photographer edits their photographs has a significant impact on their style. Taking a photograph is only half the battle. Editing wedding images to achieve the desired aesthetic is a skill in and of itself. Photographers will also document the event with their editing style in mind. There is no right or wrong in this case because art is completely subjective, and I personally enjoy all of the different editing approaches. It would be dull if all of the photos looked the same.
As far as We can tell, these are the main editing styles. There are most likely many more groups and subgroups, but these are the most common.
#Clean edits with true natural colour — Classic, clean, and modern, and this is our detault style here in Ozphotovideo Studio, however if you like other styles we're also happy to follow your need, please check other styles belows.
#Forest Tone/ Boho - A lighter, brighter appearance with slightly desaturated colours and cool green colour.
#Glassic Film look - Images more dramatic with little bit of grainy feel, like the classic Kodak film.
#Trends - With picture editing, there are constantly new trends. The current trend in wedding photos is to make everything incredibly orange and desaturate the greens. It's a trendy look that you'll see on wedding blogs and among photographers. The issue with trends is that they make images look out of date. Like Instagram filter , in photoshop and lightroom there're pre-sets filters aswell, we can genuinely look at a photographer's work and tell what presets they're using.
(A Good Example of New Trend of Edit Requested by our Client)
Experience with wedding photography.
How much wedding photography experience does your photographer have?
To thrive in any subject, you must study and practice, practice, practice, which can only be obtained by experience and learning from your mistakes. Some people believe that putting in 5K hours in any profession guarantees mastery. This may or may not be true, but wedding photography experience is essential.
Wedding photography is one of the most unpredictable, unforgiving, and time–consuming genres of photography that anyone can enter. Every phase of the day presents significant photography challenges, both in terms of technical photography and the human element of photography.
Positive feedback and reviews
Check to see if you can uncover any positive feedback from genuine couples about their photography services. Reviews will reveal that they are a legitimate and well-established company. Hopefully, there will be evaluations from couples that will tell you a little bit about their experience with them. When you search for reviews, it will also display you any "red flags" that you should be aware of.
Get in touch with them
If you've determined what type of photography you want and have identified a few photographers whose work you adore, it's time to contact them for additional information about hiring them as well as pricing and availability. Most photographers will send you a pdf price list or a private pricing page.First, contact them via their website or email. Don't call them; instead, receive all quotes and contact in writing. Here's something you should know if you contact a photographer via email. Good photographers are extremely enthusiastic about their work. They're making artistic images. They are generally insecure about their work and are constantly comparing it to others in an attempt to improve themselves. They would also like to photograph a wedding for a couple who appreciates their work. They will not take advantage of you if you appear to be too interested. In fact, you are more likely to experience the opposite result.
When a photographer receives an inquiry, they are ecstatic. "Wow, I got this wonderful enquiry for a wedding in Sydney at a venue I've wanted to shoot at for months, and the couple sounds extremely nice," they say. So, if you loved their work enough to get in touch with them, let them know. Please do not write, "Hello, could you please send me your pricing?" Thanks!" Photographers want to capture weddings for couples that are genuinely enthusiastic about what they do.
Having said that, if you do inquire and decide to go with someone else, please have the courtesy to write back and inform them. Just a simple, "Hi Gerry, thanks for coming back to us and for all the information." We appreciate your work, however we've decided to hire another photographer. I wish you all the best ,Thank you for your time! " Nothing is more infuriating than being given the cold shoulder.
Referrals from friends and family
When looking for a Sydney wedding photographer, the best place to start is by asking recently married friends and relatives who they used for their wedding.
There is no better place to begin your wedding planning journey than with a first-hand review of a wedding photographer's product and service from a friend or relative who has used them. You can hear what they liked about them, what they didn't like about them, and what it was like to have them on that particular day.
Now, just because a friend raved about their wedding photographer does not mean that photographer is the right fit for you or your wedding. Examine their wedding photographs to see if you like them. Inquire if you can view their entire gallery or wedding album so you can decide for yourself if you like the work they did.
Inquiring with recently married friends and relatives about who they used is a good place to start. However, if you didn't like what you saw from them, it's best to go the traditional route. Wedding blogs, social media, wedding magazines, and so on. Hopefully, your research will lead you to some photographers whose work you admire.
Confirm availability with your photographer
If you have a connection with a certain photographer, contact them to check availability and pricing. Because there are only so many Saturdays in a year, they can fill up quickly.
The best wedding photographers in Sydney can easily be booked out one or two years in advance, especially during high seasons such as Spring or Autumn. As a result, it is critical to contact them as soon as possible. After the wedding site, the second thing you should book is a wedding photographer. In fact, if you like the work of a certain photographer, find out when they are available and hire them based on when your location is available.
It is fairly uncommon for couples to change their wedding date however it has become more common during times like Covid-19, in order to secure the photographer of their choice, it's also worth mentioning that fantastic Sydney wedding photographers only take on a limited number of weddings every year.
The cost of wedding photography.
That is the one thing you want to know as an engaged couple. What are the fees for wedding photographers?
Our Answer to this is it all depends. It might range from less than $500 to more than $10,000. It all comes down to the photographer's experience, the expense of running a business, the number of hours you want, and the other products and services you want included in your wedding photography package such as album and prints, pre-wedding shoots, multi-day coverage (Indian Weddings) , additional photographers and videographers, and so on. Weddings, like anything else in life, allow you to spend as much money as you like. There are always more items you could purchase. According to Easy Wedding on average it's about 3-4K for a full day coverage with just on photographer, however there are some studio like us offer abit less in price and offer abit more in prints at top quality if you search hard enough in google, it's totally worth it.
The difference between a professional wedding photographer for $2500 and one for $10,000 is not 4 times better
There are several causes for the pricing disparity between professional photographers. The one thing I'd say about 'price' is that a higher price does not always imply better photographs. Some of the best wedding photographers I know in Sydney charge less than others and, in my opinion, shoot much better images. Why?
The costs of doing business for one company vs another might have an impact on the price. A studio, for example, will usually have higher overheads than a indepedant home worker.
The photographer's intended customer and demographics. A specific pricing point will attract a specific client, eg for us in south western sydney, out clients sometime facing with limited budget thus we're always help them out in term of pricing and work out what's best for their budget.
The inclusion of products like as albums, parent albums, prints, and so on can raise the cost of a photography package.
Demand and supply. Because of the strong demand, a well-known photographer or photography studio with huge money spent on marketing and sales can raise their prices.
Excellent marketing & sales, selling themselves as someone who is worthwhile to pay for.
Should I inquire whether a photographer has previously shot at your wedding venue?
The Answer in short, It makes no difference to the quality of your images whether or not your photographer has shot at your venue previously. Choosing a photographer based on whether or not they have photographed your wedding venue previously may not be as beneficial as you think, according to the theory is that if they have previously photographed at your wedding venue, they will know all of the finest locations, where everything is, and you will get the most spectacular images because they have been there before.
Just because a photographer has shot at your wedding venue before does not guarantee that they will take images that you will enjoy.
A skilled professional photographer will undertake a fast scouting of the venue and sites either before or on the day of the wedding. Photography is all about light, and where you shoot is frequently influenced by the light on the day. The day's light is more essential than the place. If the light is unfavorable (meaning harsh or unpleasant) in the proposed site, a skilled wedding photographer would relocate you to a better spot.
A photographer who has never shot at your venue before will see it with fresh eyes and new angles. A photographer who frequently photographs in the same location would have favourite locations. It does not imply that you will take better images.
You should choose a photographer depending on their style and work quality. Not because they have previously been photographed at your wedding.
Become familiar with your wedding photographer
On your wedding day, you will spend most of your time with your Sydney wedding photographer. They may not always be chatting and interacting with you, but they will be present at all times of the day and night. You don't have to be best friends with them, but you should feel comfortable with him or her on your wedding day.
I've also heard all the horror stories, usually from married members of the bridal party who had a poor experience with their selected photographer. The majority of the anecdotes I hear revolve around the photographer's personality and interpersonal skills.
On your wedding day, you want a photographer who is friendly, helpful, outgoing, relaxed, and even funny, not worried, irritated, flustered, or uninterested.
So get to know your photographer. You do not have to meet in person. Learn more about them by visiting their website, communicating with them via email, and following them on social media. Set up a phone call or a meeting in their studio/work shop. If you aren't sure if your personalities will mesh, go out for coffee or a drink.
Do you require the services of more than one wedding photographer?
Many wedding blogs and websites would advise you to hire two Sydney wedding photographers. Some Sydney wedding photographers and studios promote the services of two photographers as a selling factor. But do you really require two photographers?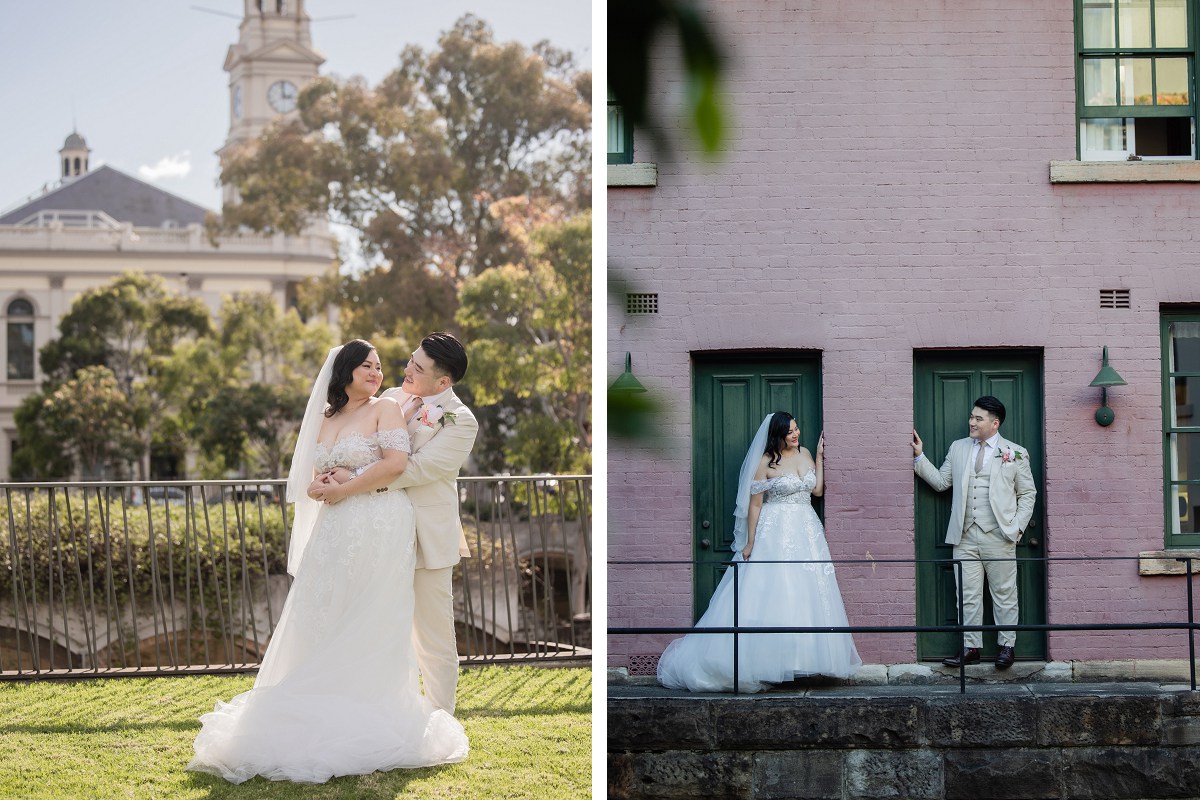 Two photographers' advantages:
2X photographers can cover each person's preparations.
During the ceremony and reception, you get diverse perspectives on the same event.
If you wish to cover two different events at the same time, for example, morning dress up/getting ready on both sides.
They can collaborate and assist one another throughout the day.
If something happens to one of the photographers, there is always backup.
You'll need two photographers because you're having a large wedding with over 200 guests.

The disadvantages for two photographers:
In most circumstances, it is an additional cost (Sometimes it only costs an extra few hundred, for example: our package) and is it really essential to take two shots of the same object, would you rather spend the money on say a videographer instead?
What if I can't afford the best Sydney Wedding Photographers
Hopefully, by following the advice in our Sydney wedding photography guide, double-check that you've checked out our package and you were able to select the ideal wedding photographer for you. But what if you've discovered the ideal photographer but can't afford them? Here are some suggestions:
#Reduce the number of people on your guest list. Do you really need your second cousins and their extended families to attend your wedding?
#Instead of a luxury vintage wedding car or stretch limo, arrive in an Uber.
#Instead of gifts, ask guests to give money in the envelope, and that money can be used to pay for wedding photographs.
#To save money, book your favourite photographer for fewer hours or a base package.
#Check if they offer Buy Now Pay Later Services (BNPL) such as ZipPay, AfterPay and MoneyMe (We're Currently Partner with MoneyMe).
Finally
Once you've chosen your fantastic Sydney wedding photographer, you should put your trust in them both before and during the event.
Get their advice on scheduling for the day and vendors to book. A wedding photographer is the only vendor who is present at the wedding from beginning to end. They watch everything that happens during the day, and the more experienced ones have seen everything.
Allow your wedding photographer to do their thing on the big day. Have fun and put your trust in them. Take their recommendations on when and where you should do things on the day because they only want to capture the greatest photographs for you, and we hope this advice was useful to you, and we wish you a wonderful wedding experience.